User Personas
I wanted to integrate as much of my UX coursework as possible, so I took time to develop user personas that would help me understand the needs and challenges of RoverTrak users and guide the development of the interface and features.
Early Sketches
I move more quickly by sketching out rough user flow and UI ideas on paper before moving over to digital tools. Here are some pages from my sketchbook where I was thinking through high level UI and app architecture.
Logo Design
My background in visual design allowed me to rough-in a brand identity for the app. This was not a requirement of the project, but it was important to me to be comprehensive and think through all the facets of real mobile application design and development.
Information Architecture
For the purposes of a capstone project, the app architecture was necessarily lean. I focused the experience on a simple, real-time data flow from NASA's open API.
Devlopment
Rovertrak is built with Angular JS, which I later integrated into the Ionic mobile framework. It's core functionality is built on consuming data from NASA's open API.
Early Comps
In addition to providing a host of useful Javascript components, the Ionic framework also offers Ionic Creator, a handy design tool that I utilized to mock up some early design comps.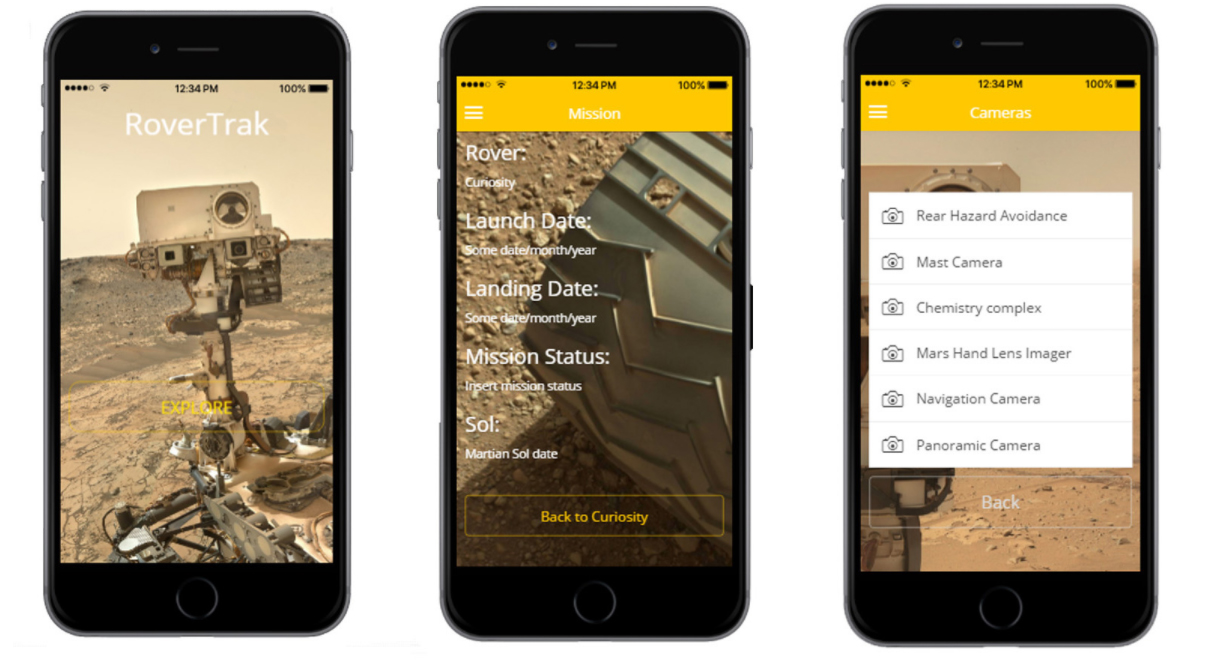 Iteration
I tested the app with my fellow students in the WATS program and after some helpful feedback, continued to refine the interface. I also entirely refactored the code to speed up performance.